HOME
ONE POT PROJECT
One Pot Project is a series of community meals, organized by Fairland Collective, a group of four artists, designers and cooks. Prepared using a single induction hob and only one pot, the making of the meal is a collaborative task.

A One Pot event might consist of dumpling stuffing, pasta shaping, spoon making, tablecloth printing, recipe collecting, pickling local produce, and always lunch alongside 20 strangers, fed from the communal pot. Alongside the cooking, library users are invited to add to the developing One Pot Kit – a portable set of crockery, tableware, recipes, ingredients and library-made products which, at the end of the project, will become part of the library's permanent collections: a resource for future meals and a physical record of the year's activity.

You're invited to take part in every stage of the meal, from preparing the food, cooking & setting the table to the eating.

"We're looking for people who love to cook and are interested in bringing people together around one big pot. Chopping, stirring, grating, pouring, simmering, boiling, cutting and dipping are fun but are even more when done with and for other people. We'll provide all the training and help, all we need are people happy to come and have a go".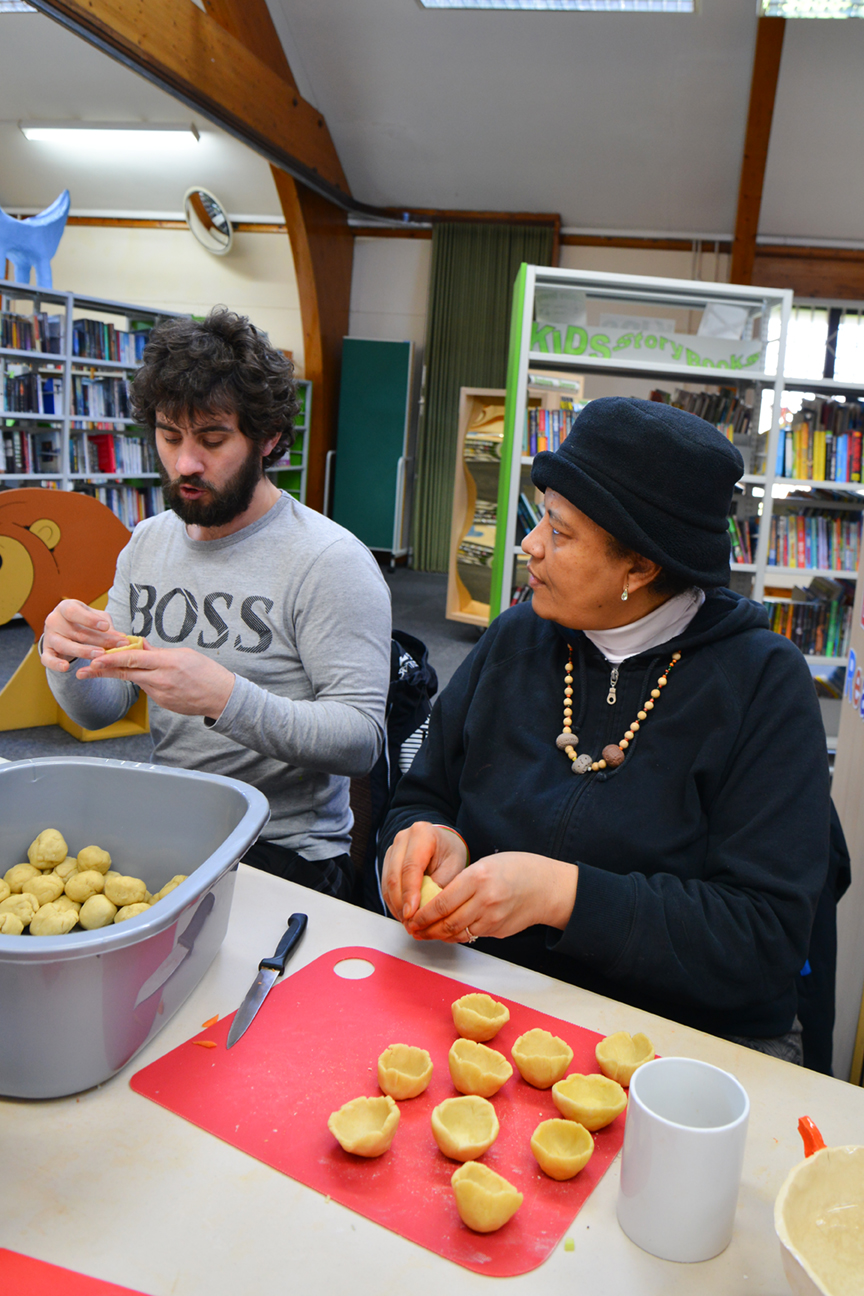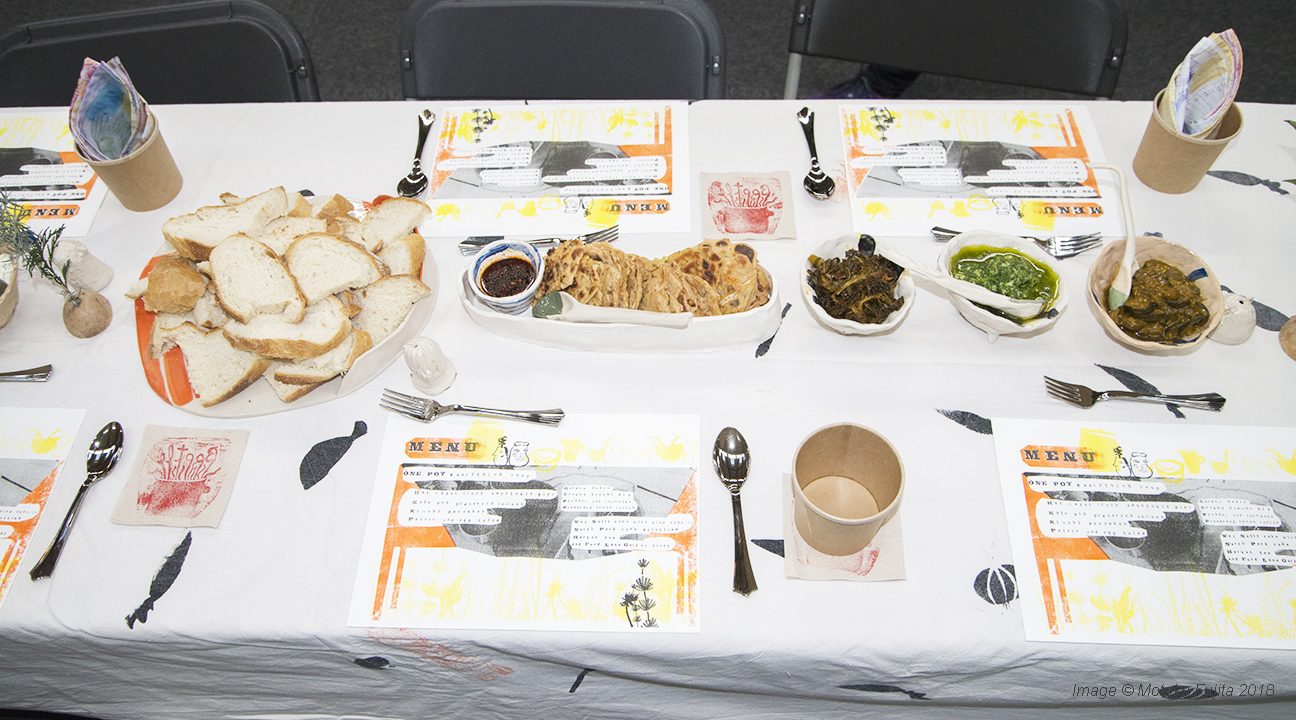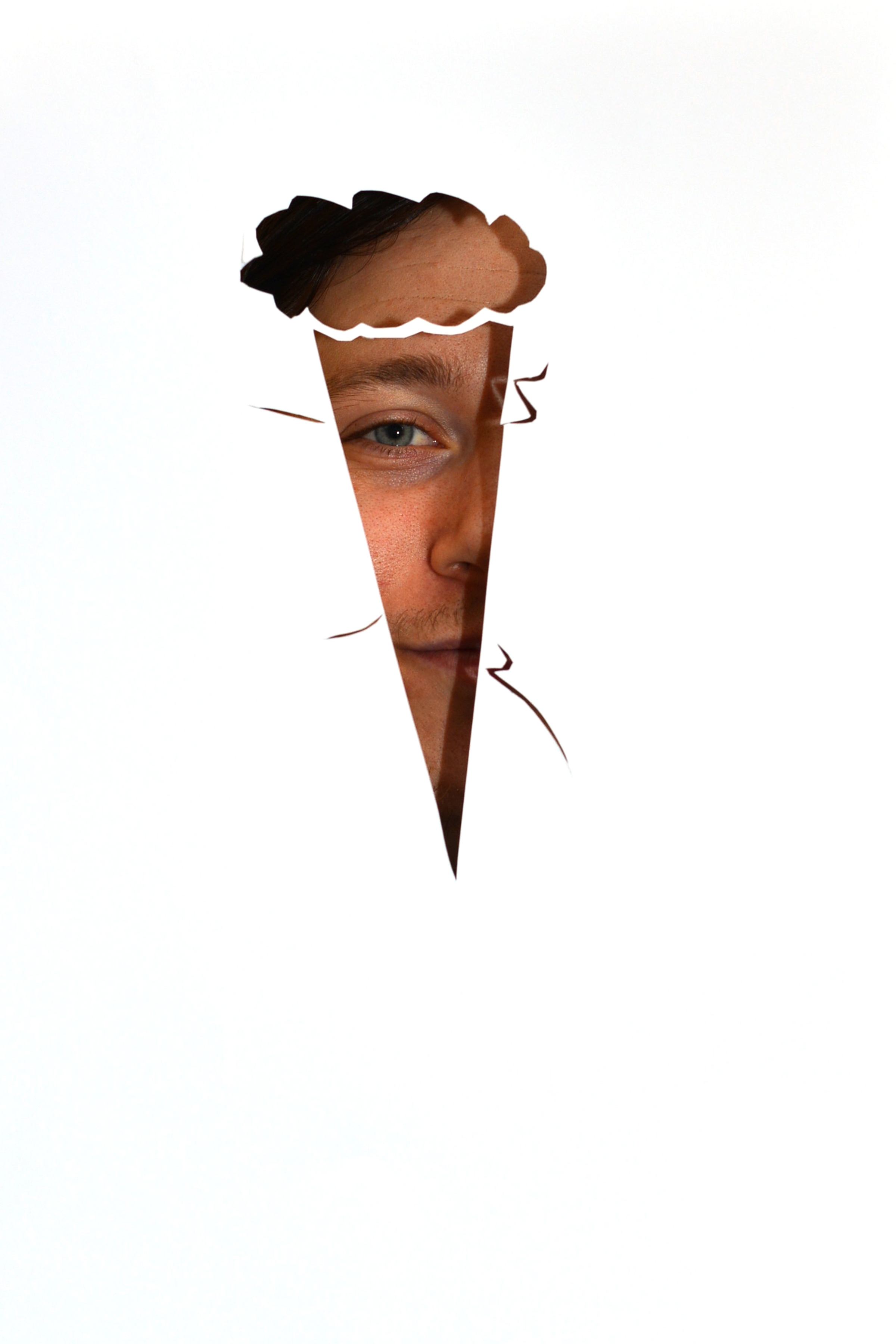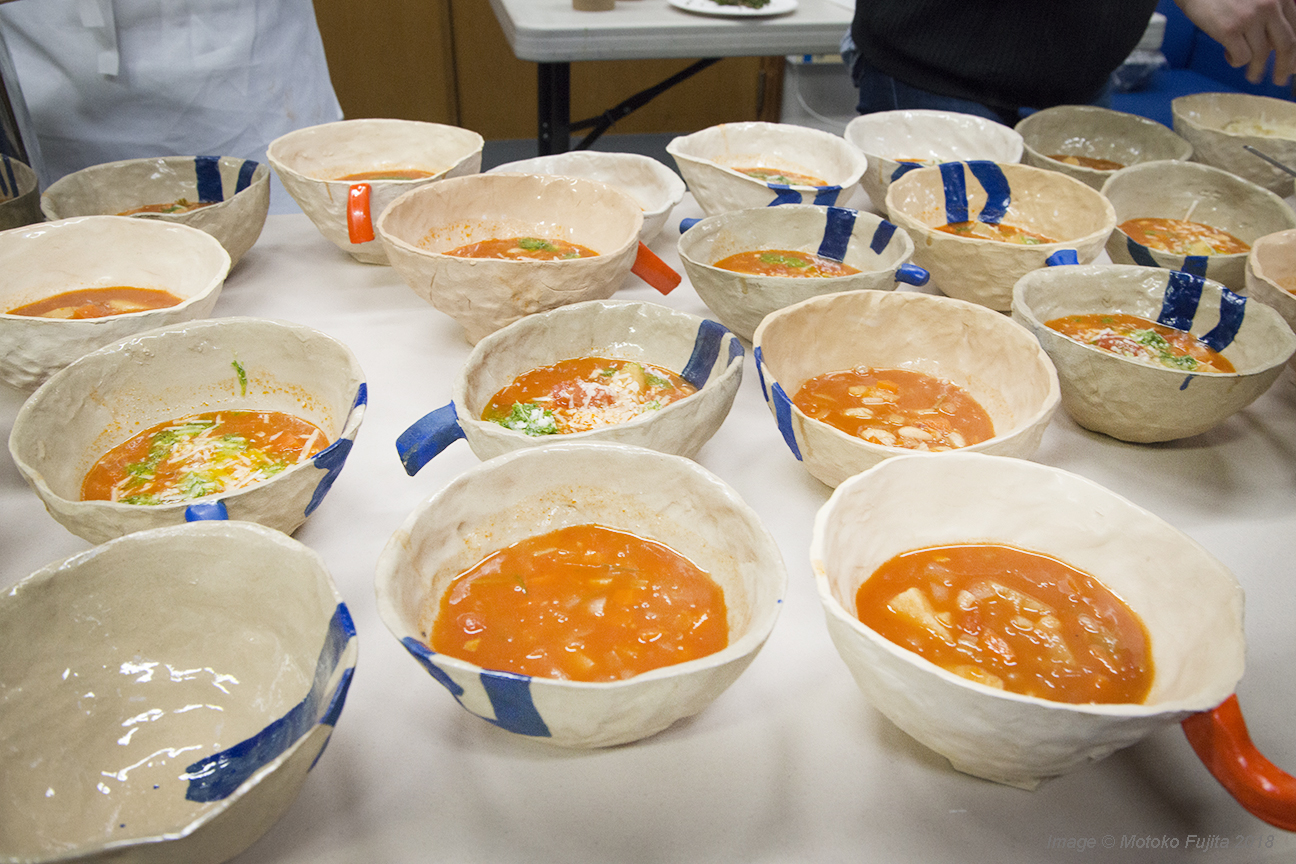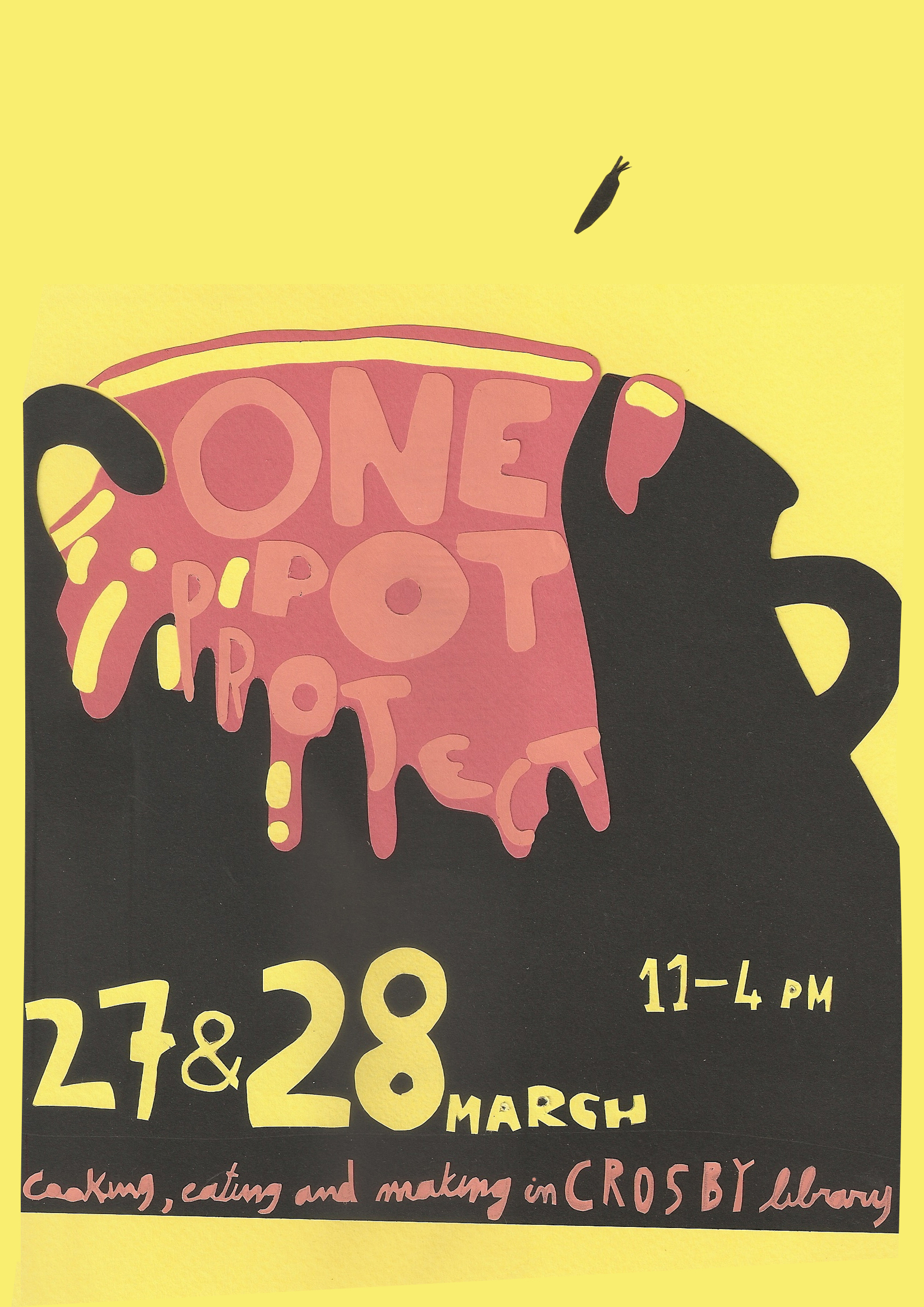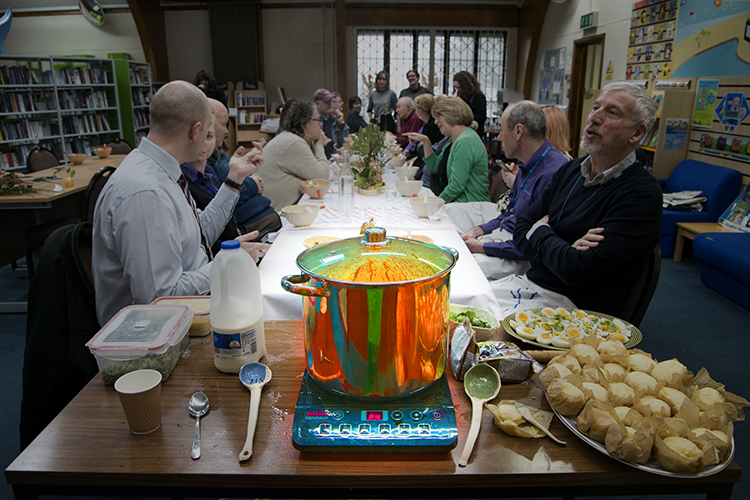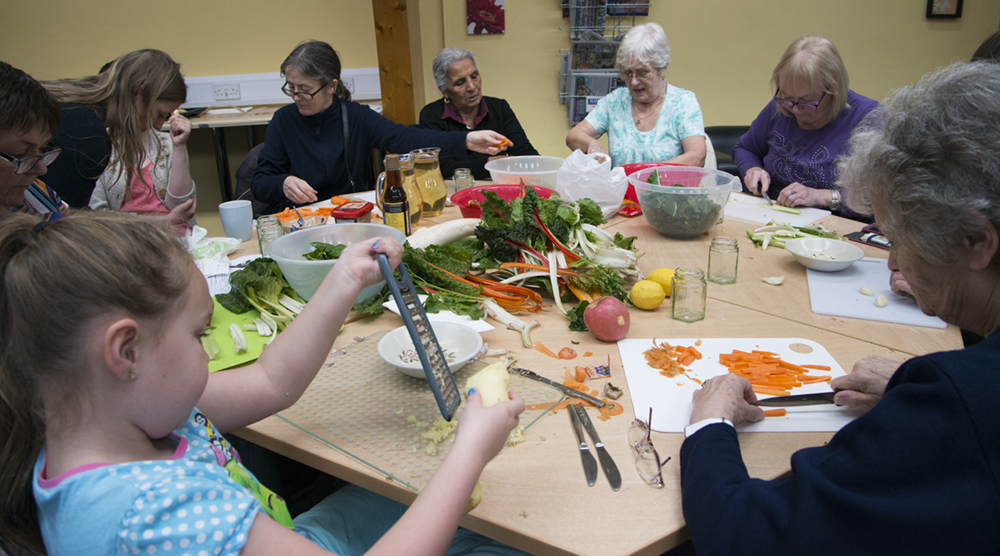 Back to Our Projects <-------